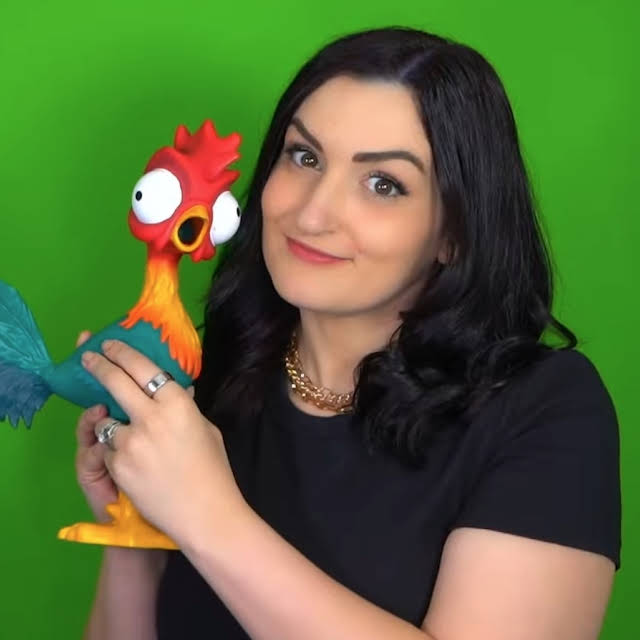 If MrBeast's Squid Game video didn't sate your appetite for IRL versions of 2021 pop culture touchstones, turn your attention to Laurenzside's channel. The streamer, who has more than 6.3 million subscribers on her official YouTube hub, is both the host and gamemaster for Secret Saboteurs, a YouTube Original series that is clearly inspired by the smash-hit social deduction game Among Us.
The conceit is simple: Eight YouTube stars — ranging from comedian Larray to hoopster Kris London to gamer IHasCupquake — gather in a mansion, with Laurenzside observing them from the shadows. The creators play a variety of games against each other, with five of them trying to win, and three of them trying to secretly sabotage the proceedings (hence the title.) At the end of each of the five episodes, one of the creators is voted off the island out of the house, thus losing out on the opportunity to claim the grand prize of $100,000 (which will go to a charity of the winner's choice).
So yeah, based on that description, you can probably pick out four or five parallels between this series and Among Us. Here's one more: In the first episode, which arrived on Laurenzside's channel on March 14, the assembled creators throw out the word "sus" as if it's going out of style.
Secret Saboteurs looks as good as any reality show on TV, thanks in part to the team that made it. For the series, YouTube partnered with ZnakTV, the production company behind several reality programs. Natalka Znak is the executive producer of Secret Saboteurs.
If you're paying close attention, you may be surprised to see the arrival of another YouTube Original. The video platform eliminated that division when Susanne Daniels announced her departure from the company back in January. At the time, YouTube noted that it would not abort Originals that were currently in the works, and it has indeed allowed Secret Saboteurs to see the light of day.
One episode of Secret Saboteurs will arrive each day until the finale hits YouTube on March 18. I hope that future episodes will address my single complaint about this show: the repeated use of the word "sabotager." Y'all. It's "saboteur." It's right there in the title!